Humanitarian Robotics in the Land of Buddha
September 9 2016
We're training outstanding local partners on aerial robotics for agriculture and disaster assessments. We're also working on joint projects with our partners to build their expertise and enable them to have direct impact right away.
Read background
Accept contributions for your expediton by providing us a few details. We will create an account on your behalf at WePay. If you haven't already registered with WePay, they will send you an email to complete your registration.
Follow
posted by
uttam_geopd
2 comments
An elevation model that can help identify which areas along the river may be most prone to flooding (blues refer to lowest elevation, reds to high) and thus calculate flood risk: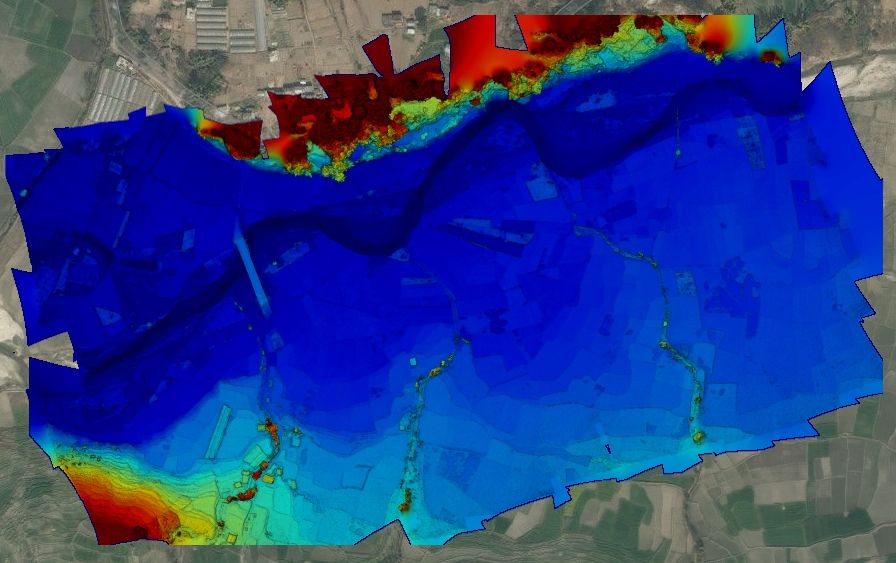 Next year, we plan to team up with friend Ulyana and her team of Sherpas to bring our aerial robots to the glacial lakes of the Himalaya. We'll also bring some Tridents (under water robots). Here's why:
posted by
patrickmeier
1 comment
Our training went very well! Many thanks to Kathmandu University for hosting and for their partnership!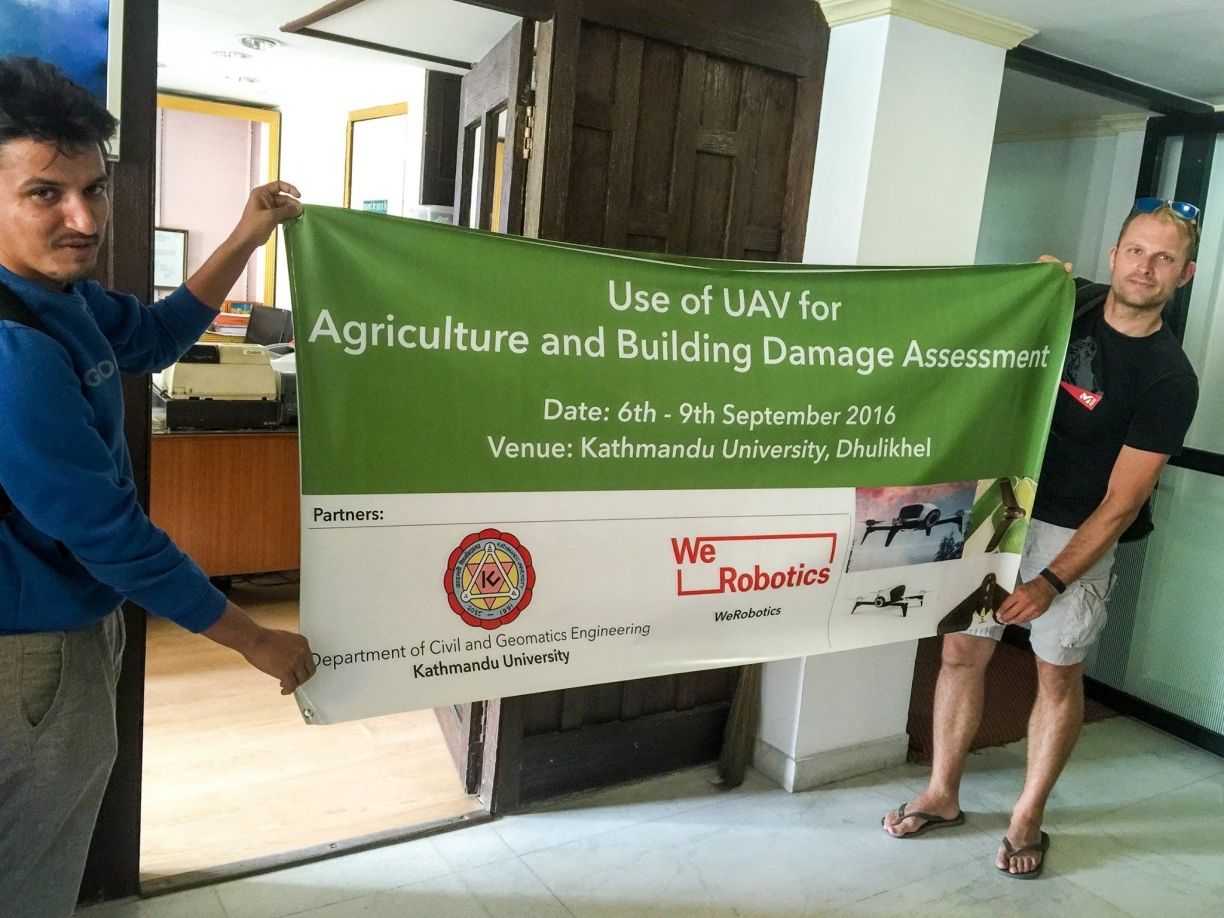 We're back in Nepal to provide our local partners with training on fixed-wing UAVs (aerial robots) for both agriculture and disaster relief. We recently trained dozens of students from Kathmandu University and we're also scoping opportunities to use marine robotics in the glacial lakes of the Himalaya. Feel free to get in touch if you'd like to join our efforts!