Marine Ecology and Underwater Robotics in the Commonwealth of the Northern Mariana Islands
September 1 2017
<p>Our goal is to enhance scientific capacity for stakeholders within the Commonwealth of the Northern Marianas Islands and provide a STEM learning experience for students and marine professionals in underwater robotics.</p>
Read background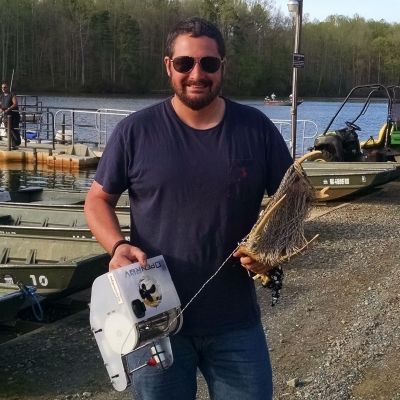 You are set up to receive WePay payments.
Here are the details to your account:
Name: Fortify Pentester
E-Mail: FODPT10@hpe.com
Account ID: 431772303
In the last decade, the financial cost of conducting marine research has declined by several orders of magnitude and tools once restricted to the most well-funded institutions have become affordable to grass-roots organizations as well as individual stakeholders. One of the most dramatic examples of this is the production of the OpenROV, a low-cost observation-class ROV (remotely operated vehicle). OpenROVs have been used to conduct studies on marine invasive species, establish marine protected areas, and survey historic shipwrecks.
Saipan and the Commonwealth of the Northern Mariana Islands are uniquely situated near the Mariana Trench and surrounding Marianas Trench Marine National Monument. Despite access to vibrant and diverse marine resources, the capacity to conduct community-driven scientific research, ocean conservation, and fisheries resource management is relatively limited. While national and international research teams use advanced underwater robots to study and explore the regions around the CNMI, there are no marine robotic assets within the Commonwealth dedicated solely to community-driven ocean research and education. While not capable of diving to the bottom of the Mariana Trench, a small fleet of accessible observation-class microROVs can be of significant benefit to scientists, citizen scientists, managers, and other ocean stakeholders in the Commonwealth of the Northern Mariana Islands.
The OpenROV 2.8 ships as a kit to be assembled by the end user. This presents a tremendous opportunity for STEM education programs that teach robotics, electronics, soldering, and coding, as well as marine science. OpenROV Trident is a more advanced ROV which can be used to supplement and expand research projects conducted using OpenROV 2.8s. In conjunction with a long-term management plan, this offers the potential to create a holistic marine robotics education program that not only trains students to use underwater robots but introduces them to careers in marine technology and provides the technological capacity to pursue those careers.
This structured capacity-building workshop model was tested in Papua New Guinea in October, 2014. Twenty-three undergraduates from the University of Papua New Guinea joined two marine ecologists, two robotics technicians, and several faculty members from UPNG at the Nago Island Research Facility in Kavieng, New Ireland, to construct 6 OpenROV 2.6 microROVs and learn how to design and implement marine ecologic surveys. Robots from that program were then donated to various stakeholder groups where they were used to survey coral reef biodiversity, monitor garbage accumulation in local lagoons, and track sea cucumber recovery following a national fishing ban (personal communication with W. Saleu, our PNG organizer for that program, and P. Minimulu, director of the Nago Island Research Facility).
Similar, though less intensive workshops were conducted with high school students in Gloucester Point, Virginia, in conjunction with the Virginia Institute of Marine Science and Virginia SeaGrant and, most recently, at the Louisiana Universities Marine Consortium in Chauvin, Louisiana. We also recently completed a series of educational ROV experiences throughout the Commonwealth of the Northern Mariana Islands and Guam, where we presented recent discoveries from the Mariana Trench to local student groups and then invited them to join us at local beaches and harbors to learn to fly ROVs and get a hands-on experience in how research is conducted using underwater robots.
Project Goals and Objectives The goals of this project are to:
Conduct two intensive workshops in marine ecology via remote observation in which community leaders and students learn to build, maintain, and operated observation-class microROVs and develop the skills to design and implement a marine research or education program using ROVs.
Provide a minimum of 4 OpenROV 2.8 microROVs and 1 OpenROV Trident for community-driven research in the Commonwealth of the Northern Mariana Islands.
To achieve these goals, we will:
Identify 2 to 3 community leaders in Saipan and conduct an intensive ROV-building workshop with a focus on teaching, facilitation, and long-term management.
Host a second ROV-building workshop in which students, under the direction of Thaler and community leaders from the first workshop, and one additional technician construct at least 3 OpenROV 2.8 observation-class microROVs.
Use the ROVs to conduct student-designed marine ecologic surveys under the supervision of mentors and local community leaders.
Deliver the ROVs to local community groups for use in community-driven research and education program.
We don't ship out to Saipan until Spring 2018, but there's plenty of work to do on identifying community leaders, preparing hardware, and perfecting lesson plans in the lead up to this adventure.
This grant was funded by the NOAA Marine Education Training Mini-Grant program.
posted by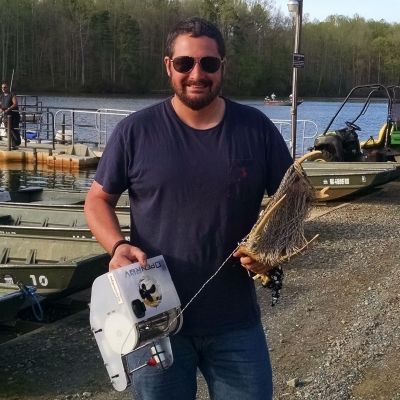 Andrew Thaler
1 comment